Elgar Middleton leads financing on the IJGlobal 'APAC Storage Deal of the Year 2018' award

Elgar Middleton is shortlisted for the IJGlobal 'Financial Advisor of the Year 2018' awards (Europe and APAC)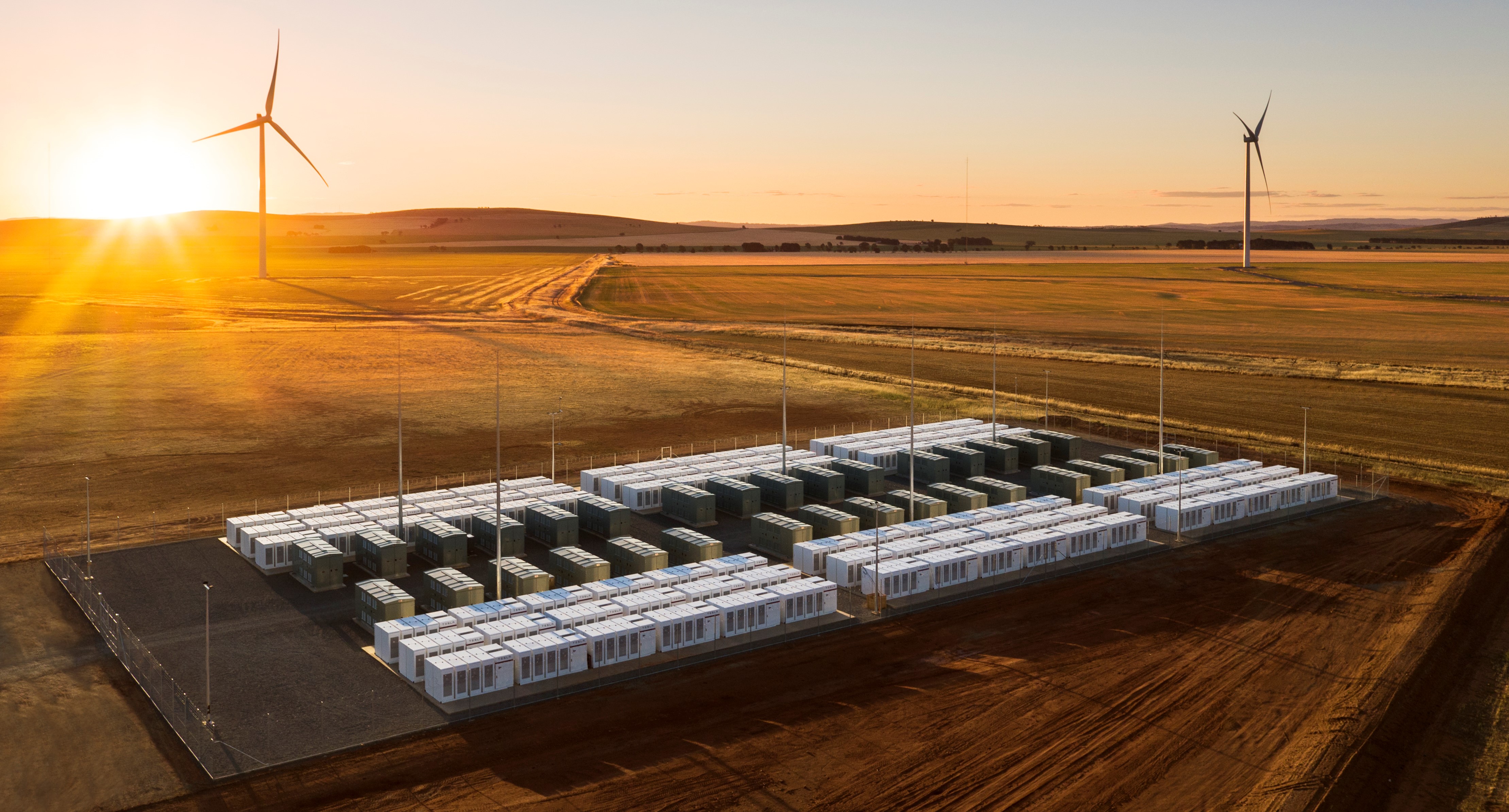 Image courtesy of Teslarati
Elgar Middleton is delighted to congratulate Neoen Australia / Siemens and Tesla on winning IJGlobal's APAC Storage Deal of the Year Award – Bulgana Green Power Hub.
This unique and innovative project consists of a 200MW wind farm and an integrated 20MW/35MWh Tesla battery storage facility. The combined facility will provide uninterrupted power to an adjacent greenhouse via a private-wire PPA, whilst supplying the rest of the generated electricity to the state of Victoria through a tailored state Power Offtake Agreement.
This combination of a behind-the-meter storage and complex offtake agreement was considered by the panel of judges to be visionary due to its ability to manage industrial loads and provide complete power solutions to C&Is.
Elgar Middleton acted as the financial advisor to the project, and alongside Neoen's team, ensured that the financing structure matched the innovative technology solution.
White and Case and Herbert Smith Freehills supported the borrower and lenders respectively.
The AUD350 million project was supported by long-term non-recourse project debt provided by KfW IPEX-Bank, Societe Generale, and the Korea Development Bank.
Damien Bonnamy, CFO Australia at Neoen commented:
"Elgar Middleton's support in structuring and leading the financing process was decisive to reaching financial close in less than 7 weeks from commercial agreement, for a project mixing large wind farm, storage facility, behind the meter corporate client and a state PPA. Elgar Middleton also successfully brought together a unique combination of lenders from Europe and Asia."
Elgar Middleton's structuring and execution capabilities earned the firm nominations in two further categories:
– IJGlobal APAC Financial Advisor of the Year 2018
– IJGlobal European Financial Advisor of the Year 2018
These accolades demonstrate Elgar Middleton's expertise in complex multi-technology renewable energy financings and reinforces its status as a leading financial adviser in the renewable energy sector.